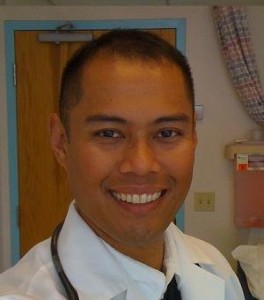 Edward S. Jocson, PA-C has 15 years of medical experience in family medicine and urgent care as well as infectious disease. He earned his bachelors degree from UCSD and graduated from Drew University School of Medicine and Sciences.  In addition to studying at UCSD he worked at their UC San Diego Medical Center for 6years specializing in Internal Medicine and infectious disease.
Prior to becoming a physician assistant he was an acupuncturist and has studied yoga for many years.  He incorporates this knowledge into his practice and is able to treat patients with a holistic attitude looking at the person as a whole instead of just treating the symptoms.  In this way, he is able to quickly gain the trust and respect of his patients which in itself promotes the healing process.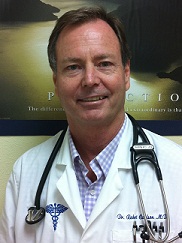 Dr. Robert J. Carlson, MD is a board certified Family Medicine and Urgent Care physician in private practice in San Diego, California. He earned a Bachelor of Science degree in Chemistry from the University of Minnesota, and a Master of Science degree in Information Systems from the University of Southern California. He also earned Master of Science in Medical Science and Doctor of Medicine degrees from the American University of the Caribbean. He completed his Family Medicine residency at Arrowhead Regional Medical Center, in San Bernardino, CA, just north of San Diego. Dr. Carlson is licensed as a Physician and Surgeon in California. He is a board certified member of the American Board of Family Medicine, with concentrations in Emergency Medicine and Geriatrics. He is also a member of the American Medical Association and the American Academy of Family Practice. He has broad experience in treating patients with a wide range of medical conditions, in a variety of settings. Dr. Carlson is a retired naval officer and enjoys sailing in his spare time. He is a computer and electronics enthusiast, and is a Microsoft Certified Software Engineer.